Archive | April 2014
My beloved BFF of over 25 years is going through hell right now. May all my angels fly free to help her through this. I love you and hate the fact miles separate us! We will UNITE!!!! Ramble on my sweetness!!!
fingbulletproof
It's been a tough few days to say the least………..
My 2nd chemo session/cold cap was every bit as hideous as the last except this time I was there pretty much all day. The Friday & Monday had been the Easter Bank Holidays so they were treating 3 days worth of patients and we all had to have our blood work done first & answer the questionnaire about side effects (managed to tick off every single one of those….). My hair had been shedding for a few days at that point but I still had quite a lot left so when the chemo nurse told me she didn't think it was worth doing the cold cap as it would all be gone by the weekend anyway I saw red a little. I told her that if I wasn't doing the cold cap then I wasn't doing the chemo either, yeah…
View original post 859 more words
Everyone should take a look at Keanu Reeves Directorial Debut!! The story is fantastic, the sets are breathtaking and the acting is superb!
Danger Zone
De même façon que l'on a suivi les aventures de martines ou encore de Tintin, on suit désormais les aventures de Keanu Reeves : dans l'épisode précédant, Keanu Reeves était au Japonféodal, et aujourd'hui Keanu Reeves est en Chine.
J'aurais pus faire entièrement ma chronique comme ceci, sauf qu'en fait le film est sympa. Donc Man of Tai Chi est le 1er film de l'acteur Keanu Reeves, connus principalement par ses rôles dans la trilogie Matrix, ou encore dans le film Point Break.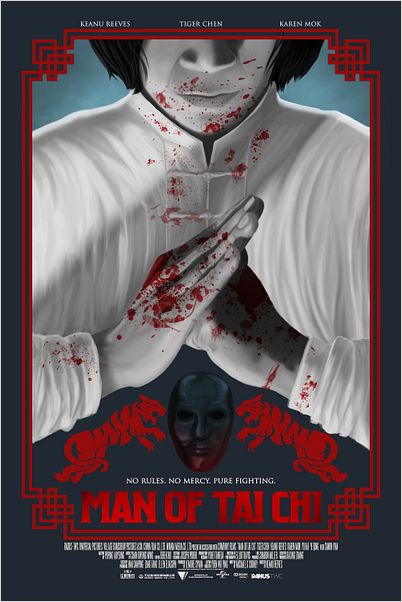 @Universal Picture International France
On y raconte ici l'histoire de Tiger (ça fais plus classe que Tigre quand même), un disciple du Tai Chi. Il décide d'utiliser cet Art Martial dans un tournoi de bagarre avec plein d'arts martiaux. Il commence a vachement bien réussir ces combats, a devenir un mec balaise quoi, et arrive Donaka Mark (on va l'appeler…
View original post 240 more words