Man of Tai Chi de Keanu Reeves
Everyone should take a look at Keanu Reeves Directorial Debut!! The story is fantastic, the sets are breathtaking and the acting is superb!
Danger Zone
De même façon que l'on a suivi les aventures de martines ou encore de Tintin, on suit désormais les aventures de Keanu Reeves : dans l'épisode précédant, Keanu Reeves était au Japonféodal, et aujourd'hui Keanu Reeves est en Chine.
J'aurais pus faire entièrement ma chronique comme ceci, sauf qu'en fait le film est sympa. Donc Man of Tai Chi est le 1er film de l'acteur Keanu Reeves, connus principalement par ses rôles dans la trilogie Matrix, ou encore dans le film Point Break.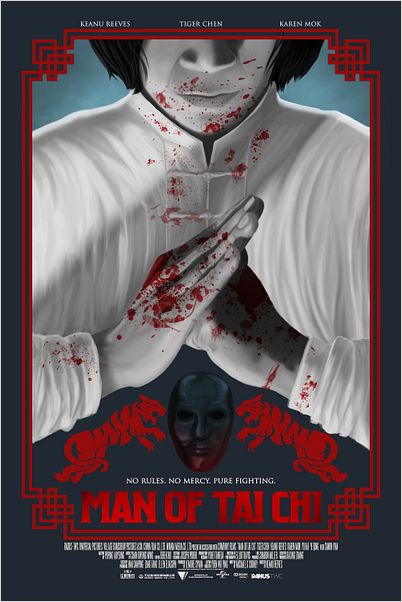 @Universal Picture International France
On y raconte ici l'histoire de Tiger (ça fais plus classe que Tigre quand même), un disciple du Tai Chi. Il décide d'utiliser cet Art Martial dans un tournoi de bagarre avec plein d'arts martiaux. Il commence a vachement bien réussir ces combats, a devenir un mec balaise quoi, et arrive Donaka Mark (on va l'appeler…
View original post 240 more words